(S01E05) Previous Episode
Aired On 2017-10-20
On the run from Auran's forces, Black Bolt and Medusa reluctantly work with Louise to help locate the rest of their family. Back on Attilan, Maximus' actions change the game completely.
Next Episode (S01E06)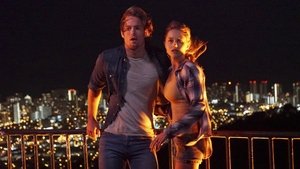 Airs On 2017-10-27
Gorgon and Karnak take on Auran and her Inhuman army with disastrous results.
After the Royal Family of Inhumans is splintered by a military coup, they barely escape to Hawaii where their surprising interactions with the lush world and humanity around them may prove to not only save them, but Earth itself.
Writing:
Jack Kirby
Stan Lee
Scott Buck
Stars:
Release Date:
2017-09-29
3.2/10
6.2/10
Country:

US

Language:

En

Runtime:

45